Flite 'Star of the Show' at ICSC In Las Vegas
May 31 2023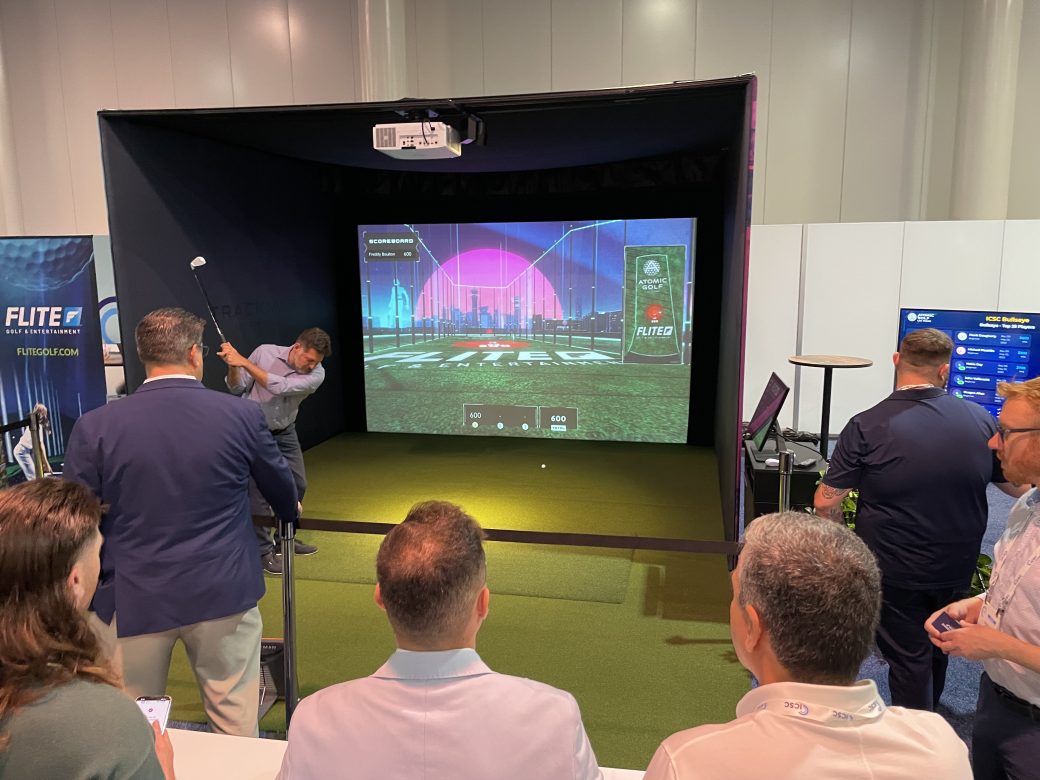 FLITE 'STAR OF THE SHOW' AT ICSC IN LAS VEGAS
Flite Golf & Entertainment showcased its leading-edge golf entertainment technology at ICSC Las Vegas last week.
Featuring an immersive golf entertainment bay, Flite allowed guests to experience firsthand the latest games that will be featured at Flite's flagship location, Atomic Golf.
The anchor attraction of ICSC's Dine. Play Gather. section of the convention, Flite was deemed by attendees to be the 'star of the show' and main draw.
Roughly 40,000 professionals attended the event and the excitement grew over two days as the queue at Flite's golf entertainment bay swelled for the opportunity to win prizes playing Flite's games.
ICSC is the leading member organization for marketplaces and spaces where people shop, dine, work, play, and gather. ICSC Las Vegas is the organization's premier event and takes place annually in May.
"ICSC is a tremendous event for Flite and we were excited to share some of our latest and greatest technology," said Flite Golf & Entertainment CEO & Founder, John Vollbrecht.
"Watching guests competing, having fun and being active with Flite's software was the embodiment of our company's mission."