Flite Golf & Entertainment is rapidly expanding around the globe. Locations include facilities in Las Vegas, London, Riyadh, Indianapolis and Milwaukee with many more on the way.
Atomic Golf by Flite Golf & Entertainment
Las Vegas, Nevada
Flite Golf & Entertainment's flagship destination, Atomic Golf, is a modernized golf experience along the Las Vegas Strip, is a 100,000- square-foot golf complex that will house four stories with 103 separate hitting bays, six bars, 10 putting bays, meeting space and a multi-use Astrocade. Situated next The STRAT Hotel, Casino & SkyPod, construction is slated to be completed in late 2023.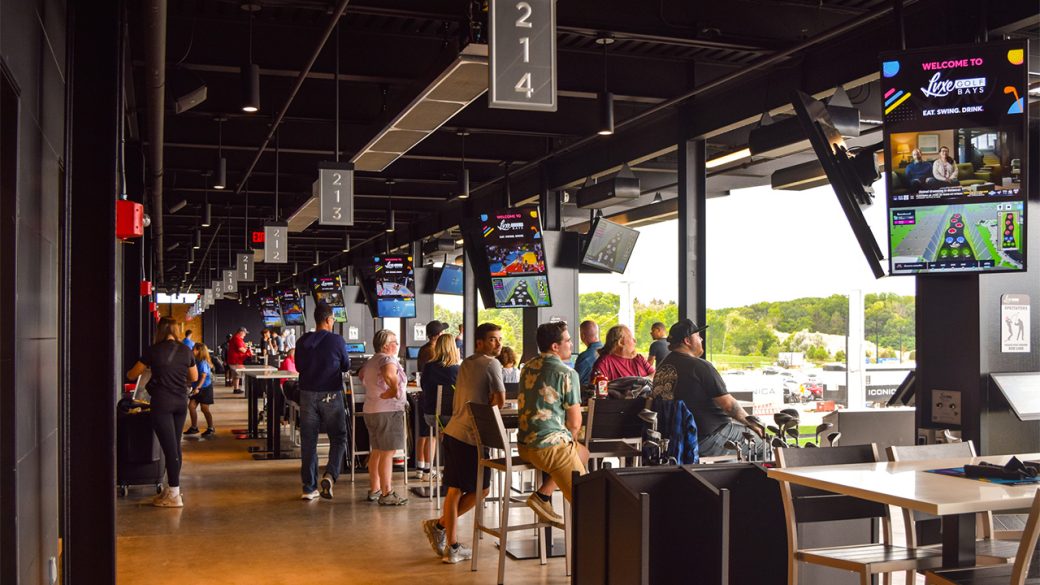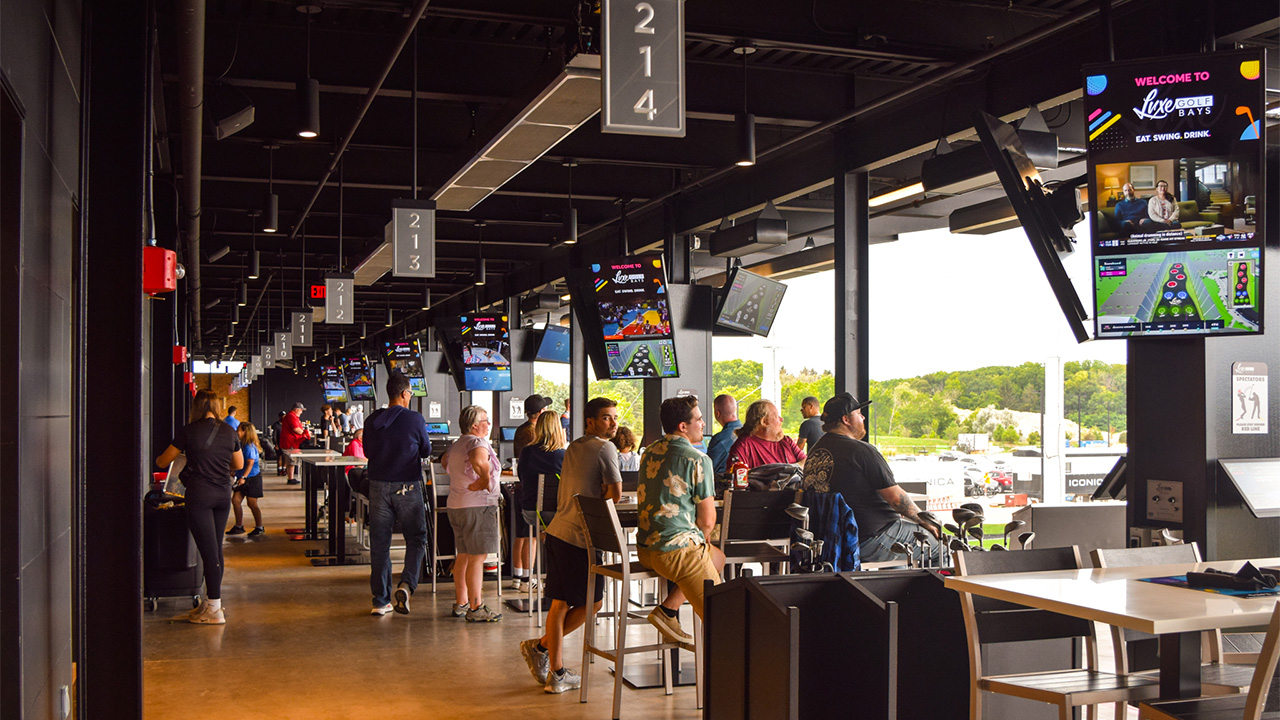 Luxe Golf Bays
Milwaukee, Wisconsin
Luxe Golf Bays is a $27 million project opened in 2022 outiside Milwaukee in Franklin, Wisconsin. The three-level entertainment center features 57 heated bays overlooking approximately 250 yards of turf. Luxe Golf Bays boasts two restaurants, and an event space, creating an active entertainment retail experience.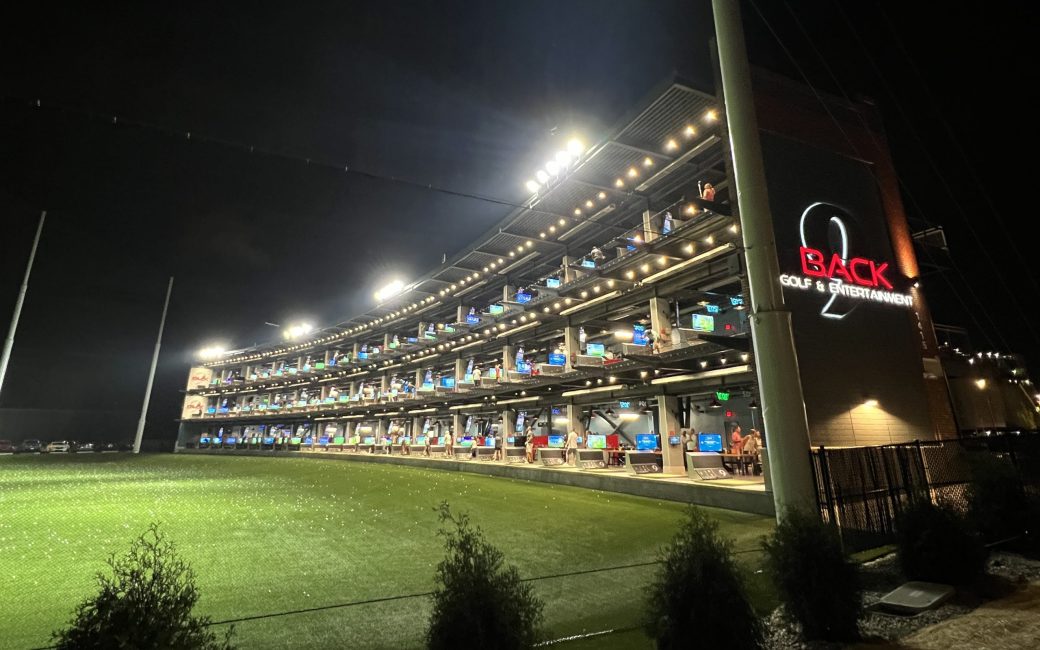 Back 9 Golf & Entertainment
Indianapolis, Indiana
Set along the White River in Indianapolis, the Back 9 Golf Entertainment Venue spans over 58,000 square feet with 75 golf bays. This unique indoor/outdoor sporting and entertainment space features conference facilities and an outdoor beer garden. The Back 9 Golf Entertainment Venue opened in 2022.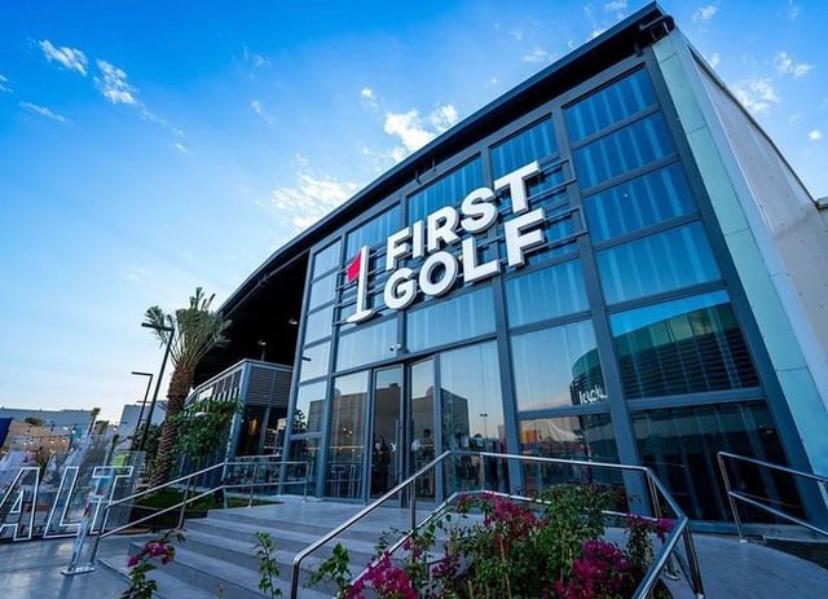 First Golf at Riyadh Seasons
Riyadh, Saudi Arabia
As the name implies, First Golf is the first golf entertainment facility in Saudi Arabia. Opened in 2021, First Golf is a custom-built golf entertainment facility that features two stories of hitting bays and a roughly 100-yard driving range. Built to maximize a constrained footprint, First Golf is part of a larger Riyadh Seasons attraction operated by Sela that features over 100 events celebrating imagination. First Golf seeks to help increase interest in the game of golf in Saudi Arabia.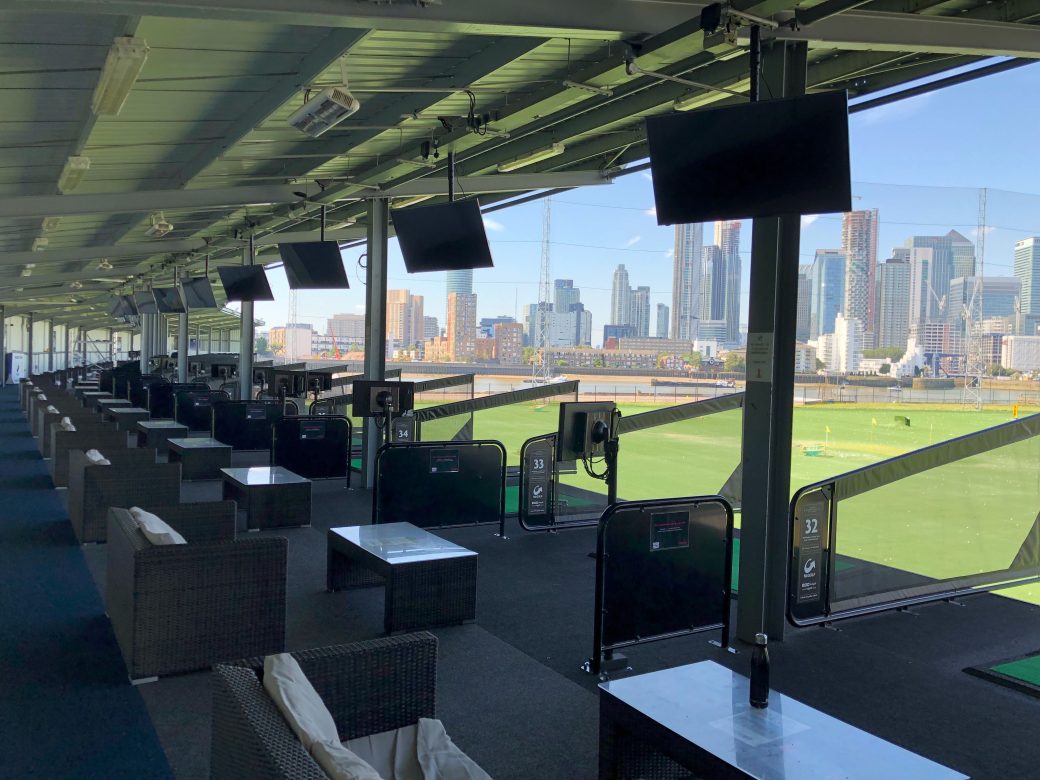 Greenwich Peninsula Golf Driving Range
London, England
The Greenwich Peninsula Driving Range is the only driving range in central London. The 300-yard driving range features 60 bays, complete with seating area and heat, spread across two stories. First opened in 2019, the facility boasts a restaurant and retail space with views of the O2 Arena and Canary Wharf.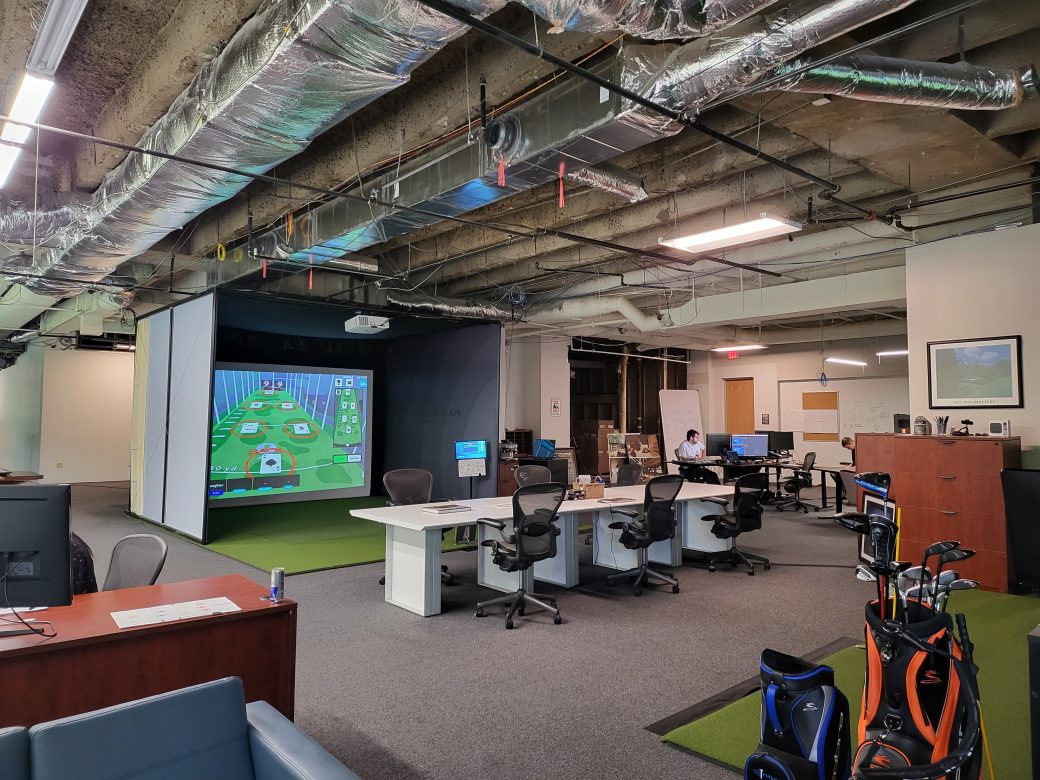 R&D Lab
Dallas, Texas
Flite's Research and Development (R&D) Lab is based at its headquarters in Dallas. The R&D Lab allows Flite's in-house team of developers the ability to create and refine patented, leading-edge technology in addition to hosting clients with simulators demonstrating gameplay.
Ready to give your course a competitive edge?