Flite Opens Latest Green Grass Driving Range Transformation
Jul 05 2023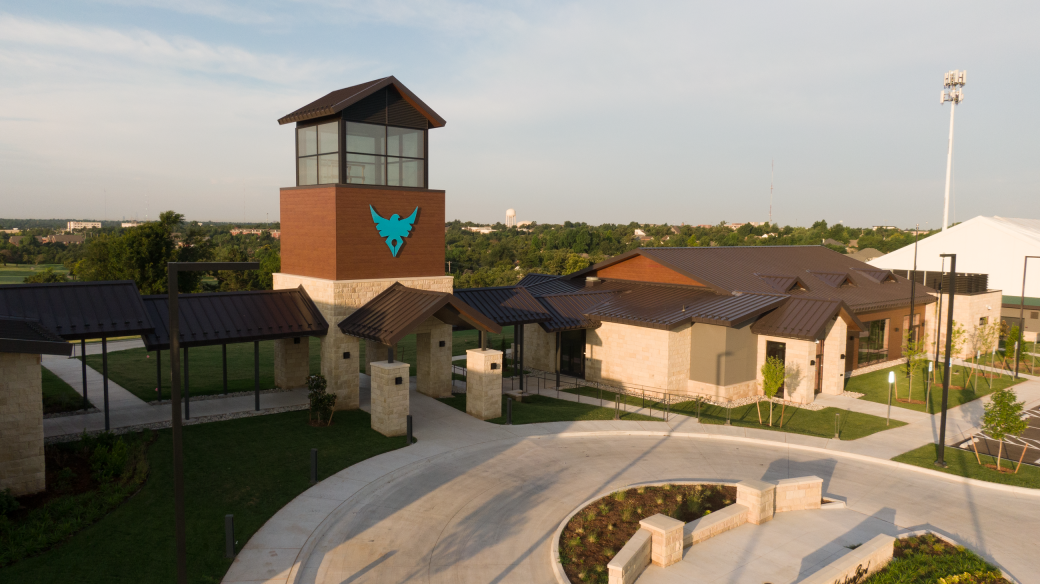 FLITE GOLF & ENTERTAINMENT OPENS LATEST GREEN GRASS DRIVING RANGE TRANSFORMATION AT KICKINGBIRD GOLF
Flite Golf & Entertainment ("Flite"), the leaders in technology-fueled active entertainment experiences at new and existing golf facilities, today announced the opening of their latest green grass driving range transformation at KickingBird Golf in Edmond, OK.
The Flite Golf Entertainment Pavillion at KickingBird features Flite's latest golf entertainment technology across six hitting bays. With a focus on growing the game of golf, two hitting bays will feature spaces for instruction and club fittings.
Flite's green grass driving range transformation to a state-of-the-art entertainment experience is part of a $21 million renovation at KickingBird Golf. Additional upgrades at KickingBird include construction of the new 13,384-square-foot clubhouse and 6,670-square-foot events center, as well as work on irrigation and greens.
"Flite is proud to partner with KickingBird Golf Club on a next-generation, green grass golf entertainment experience," said Flite Founder & CEO John Vollbrecht. "The Flite Golf Entertainment Pavilion should prove to be a destination for golfers of all skill levels as well as a great place to hang out before or after a round of golf on KickingBird's incredible renovated course.  As a resident of Edmond, Oklahoma who learned to play the game of golf at Kickingbird as a child, it is an honor to be able to be a small part of such an incredible project for the city."
"Upgrading with Flite's cutting-edge technology gives players the ability to work on their game and gives new golfers a fun and enjoyable way to experience the sport," said KickingBird Director of Golf, Brian Soerensen. "We could not be happier to have a partner like Flite to be part of our amazing renovation."