Flite Golf & Entertainment Renews Partnership With Pro Golfer Talor Gooch
Nov 15 2021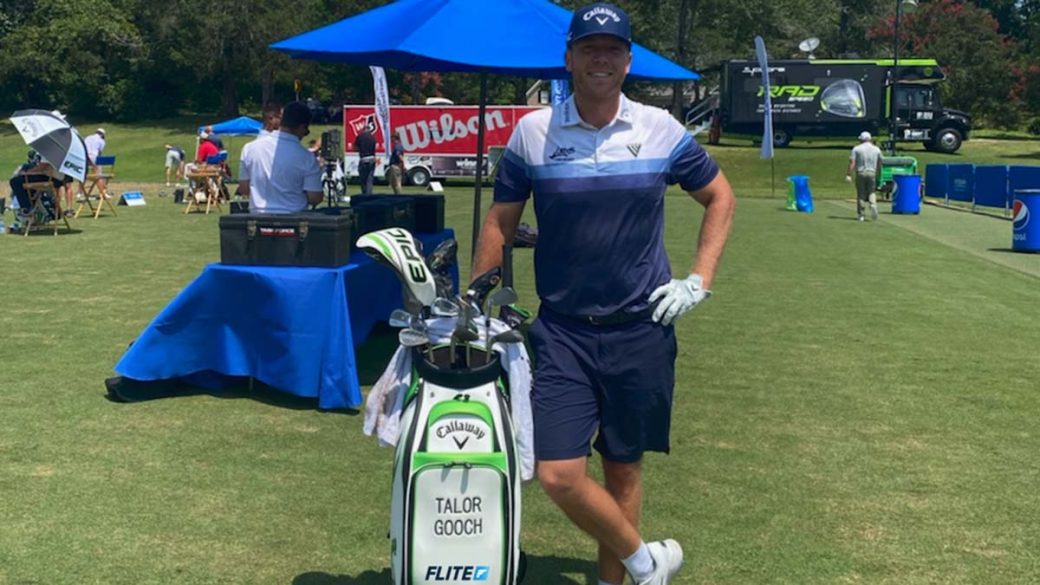 November 15, 2021 (Dallas, TX) – Flite Golf & Entertainment ("Flite"), leaders in technology-fueled active entertainment experiences at new and existing golf facilities, announced the renewal of their partnership agreement with professional golfer Talor Gooch. Gooch will display the Flite logo on the belly of his bag during the 2021-2022 PGA Tour Season.
"Flite is setting a new standard in technology for the game of golf and I am thrilled to continue representing the brand on Tour. It is an honor to be a part of a team that is providing the next generation of technology for all golfers," said Talor Gooch, PGA Tour professional golfer.
Gooch is a critical partner to the Flite brand allowing what happens on Tour to be reflected in Flite's technologies and helps provide feedback on gameplay.
"We are proud to continue our partnership with Talor. He is a fantastic person and golfer, who is a strong representative for our brand. Talor brings a professional perspective to our technology which helps create the best experience for our guests," said John Vollbrecht, CEO and Founder of Flite Golf & Entertainment.
About Flite Golf & Entertainment
Flite Golf & Entertainment is a global golf entertainment company headquartered in Dallas, TX. Flite builds, deploys and supports innovative solutions needed to drive technology-enhanced ranges, whether on green grass or in a multi-million-dollar entertainment venue. Utilizing their innovative next-gen games, course play and guest management software, Flite brings a complete technology solution to existing range operators as well as entirely new venues seeking to offer a contemporary golf entertainment experience. Flite is a turnkey solution that is driving golf entertainment. To learn more, please visit www.flitegolf.com.
About Talor Gooch
Talor is an American professional golfer, born in Midwest City, OK. He played college golf for Oklahoma State University and joined the PGA tour in 2018. Career Highlights include:
2021/2022 PGA TOUR Season
Currently ranked 54th OWGR and 13th FedEx Cup (11/4/21)
T4 Fortinet Championship
T11 Shriners Children's Open
T5 CJ Cup at Summit Club
2020/2021 PGA TOUR Season
Finished 67th on the FedEx Cup Points List
5th CJ Cup at Shadow Creek
4th Houston Open
T12 Genesis Invitational
T5 The PLAYERS Championship
T14 Charles Schwab Invitational
2019/2020 PGA TOUR Season
Finished 60th on the FedEx Cup Points List
T4 Houston Open
T10 Genesis Invitational
T13 Arnold Palmer Invitational Presented by Mastercard