FLITE GOLF & ENTERTAINMENT FOUNDER AND CEO JOHN VOLLBRECHT SHARES INSIGHTS ON ICSC INDUSTRY LEADER PANEL
Dec 15 2021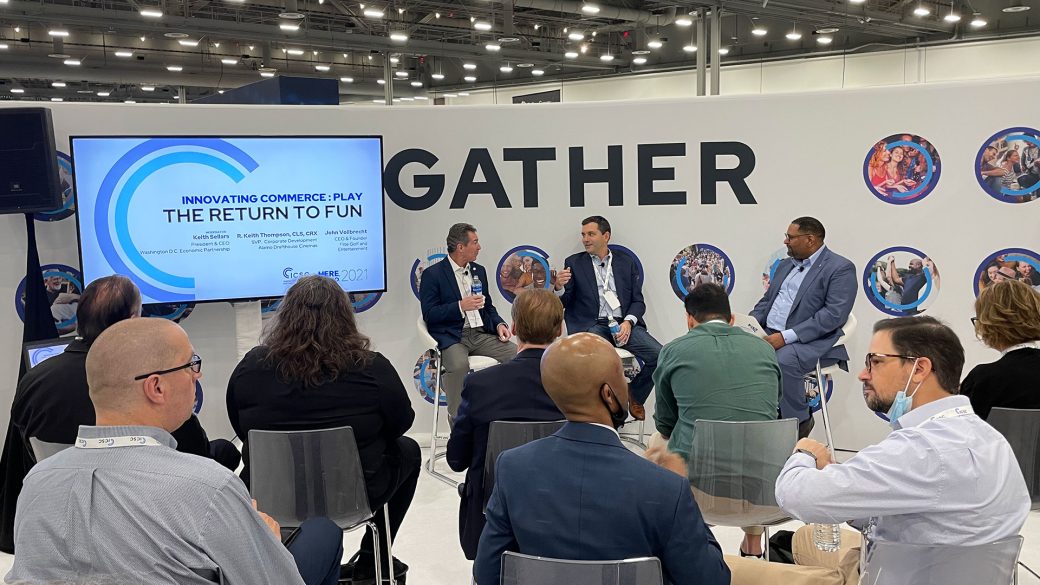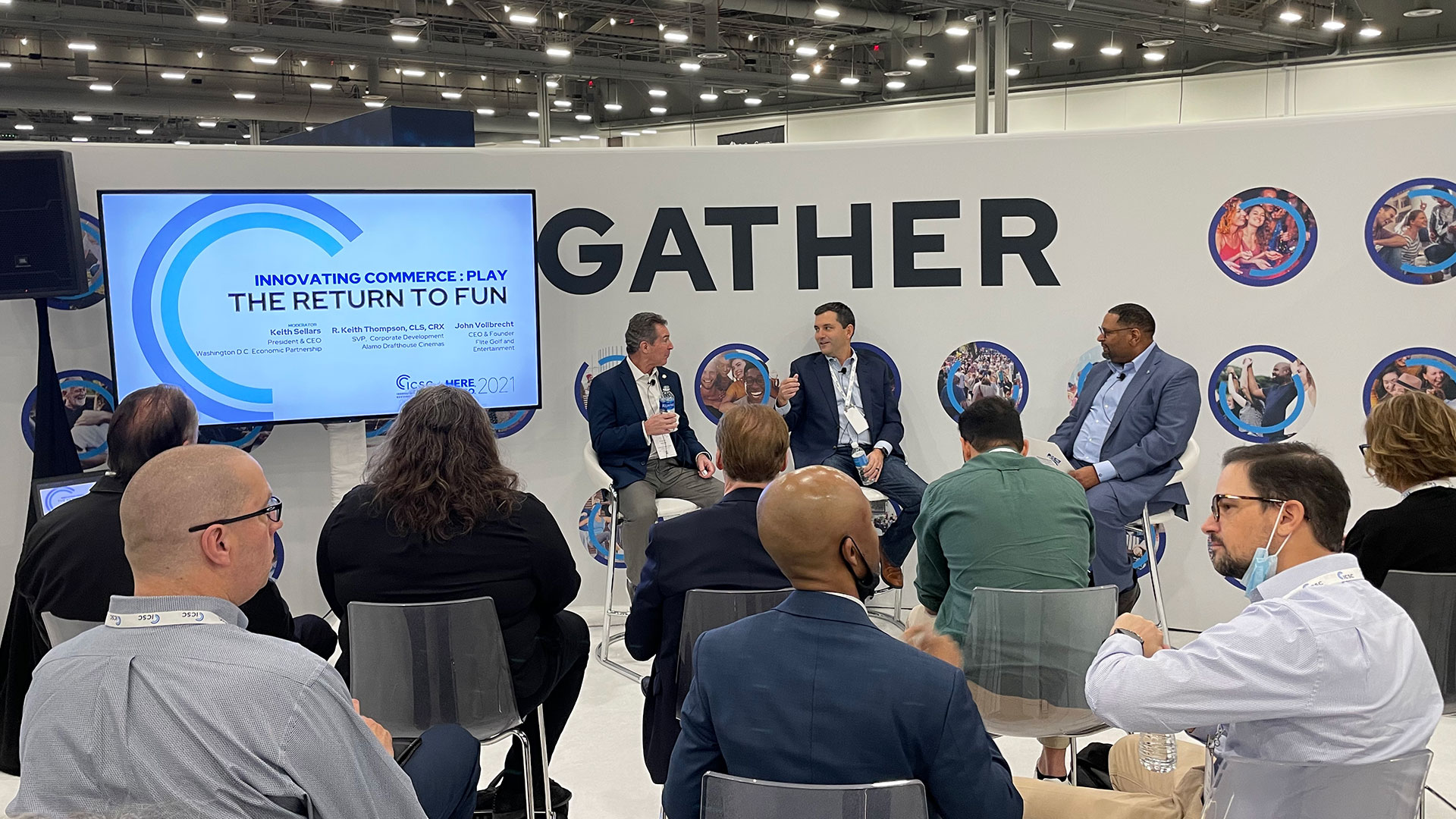 From sitting on panels to hosting heavy booth traffic, Flite Golf & Entertainment was everywhere at ICSC in Las Vegas this month.
Flite's Founder and CEO, John Vollbrecht, was named an industry leader panelist on ICSC's "Innovating Commerce – Play: The Return to Fun" panel focusing on the state of the industry during and post-pandemic.
Vollbrecht highlighted a shift to an increased use of technology and need for engagement in entertainment, spurred by the pandemic but truly driven by long-term evolution in consumer expectations surrounding entertainment experiences.
"Today's guest expects an engaging entertainment experience, whether it comes in the form of physical or digital activity. Active entertainment is a trend that will significantly increase in the coming years to the point that it may become a dominant share of overall entertainment spending."
Vollbrecht was joined by Keith Thompson, SVP of Corporate Development at Alamo Drafthouse Cinemas.
Thompson illustrated the challenges that the pandemic posed to Alamo Drafthouse, both in terms of shuttered facilities and systemic disruption with direct release of major motion pictures. Thompson said the company expects the industry to make a strong recovery with an increasing consumer appetite for entertainment.
The panel was moderated by Keith Sellars, President & CEO of the Washington, DC Economic Partnership, who helped the audience gain helpful information from these leading entertainment retail tenants.
In one of the first conventions for the industry since the start of the coronavirus pandemic, ICSC was a start at a return to normal.