Flite Golf & Entertainment Awarded Ace Award by Golf Inc.
Dec 05 2022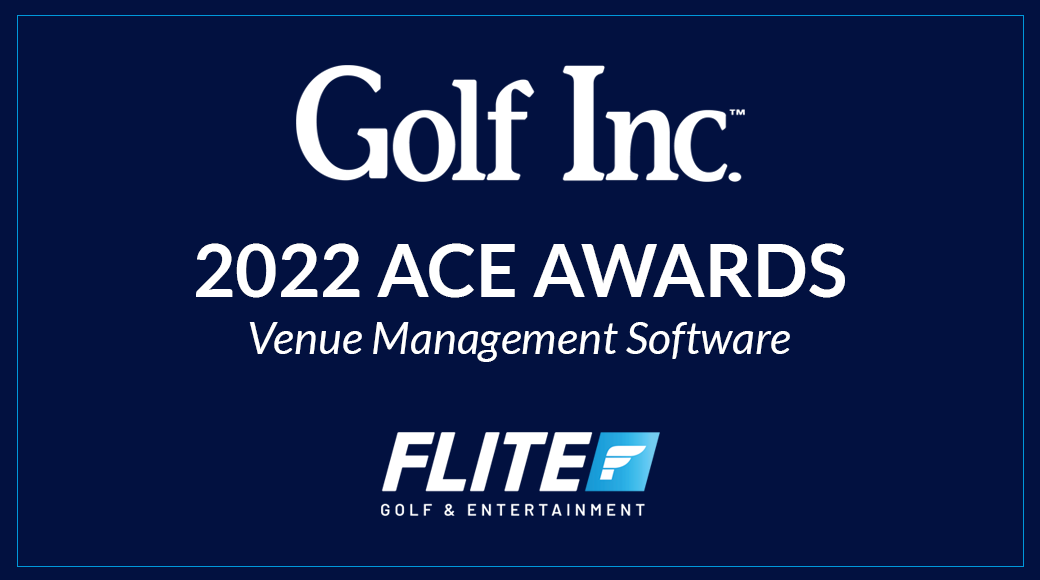 FLITE GOLF & ENTERTAINMENT AWARDED ACE AWARD BY GOLF INC. RECOGNIZING INNOVATION IN THE GOLF INDUSTRY
Flite Golf & Entertainment ("Flite"), the leaders in technology-fueled active entertainment experiences at new and existing golf facilities, has been awarded Golf Inc.'s 2022 Ace Award for the most innovative products in the golf industry. This award recognizes the products that are transforming the golf industry, golf courses and country clubs today.
Flite received this award for Flite's Venue Management Software Suite: Facility Manager and Reservation Inventory Manager. Flite's technology allows operators to efficiently manage their bays and their reservations minimizing down time and increasing per capita spending. From one screen, management can view current bay assignments, reservations, wait lists and time left in bay, among other key attributes. This technology is the next generation of golf.
"Our team is thrilled to receive this award. Golf entertainment is a growing industry and successful operations demand a robust venue management system. Flite's unique and proprietary technology will be utilized in entertainment ranges around the world over the next few years, including Flite's flagship facility in Las Vegas, Atomic Range," said John Vollbrecht, CEO and Founder of Flite Golf & Entertainment.
Read more in the November/December 2022 issue of Golf Inc. >>